LM1875 - Not yet tested.
Updated: 10-12-2017
Key specs: symmetrical +/-8-30V or single 16-60V supply, 30W in 8 Ohm, 0.015% THD, 70mA quiescent current.
DC offset measured at output: - mV (TBD supply).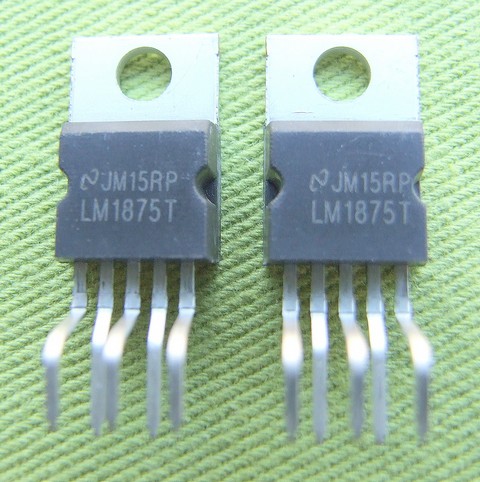 LM1875 is a mono class AB amplifier supplied in a 5-pin TO220 housing. The LM1875 compares well to the TDA2050 circuit from STMicroelectronics. Study of the data-sheets for the two does not leave a clear favorite.
With few peripheral components a high quality amplifier can be made at very moderate costs.
Copyright &copy 2017 DIYBudgetAudio.com