TDA2050 - Not yet tested.
Updated: 10-12-2017
Key specs: symmetrical +/-4.5-25V or single 9-50V supply, 27W in 8 Ohm, 0.02% THD, 55mA quiescent current.
DC offset measured at outputs: - mV (TBD supply)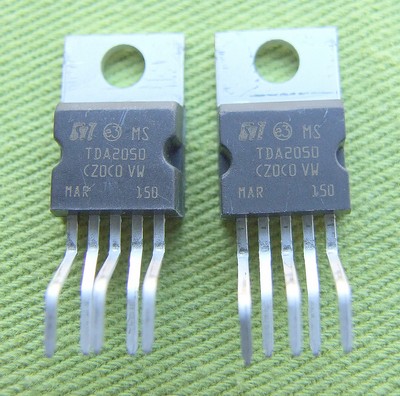 The TDA2050 is a class AB mono amplifier supplied in a Pentawatt package. TDA2050 is an improved version of the widely used TDA2030. It requires less peripheral components than the TDA2030 and it has better specifications in any sense.
Copyright &copy 2017 DIYBudgetAudio.com